Curt Mast had no trouble finding a name for the new product: he called it Jägermeister (German for "Master Hunter"). A well-known profession at the time due to a centuries-old tradition of hunting.
Not just any symbol, but the legendary stag of Saint Hubertus with the cross in his antlers was chosen for the herbal spirit's trademark.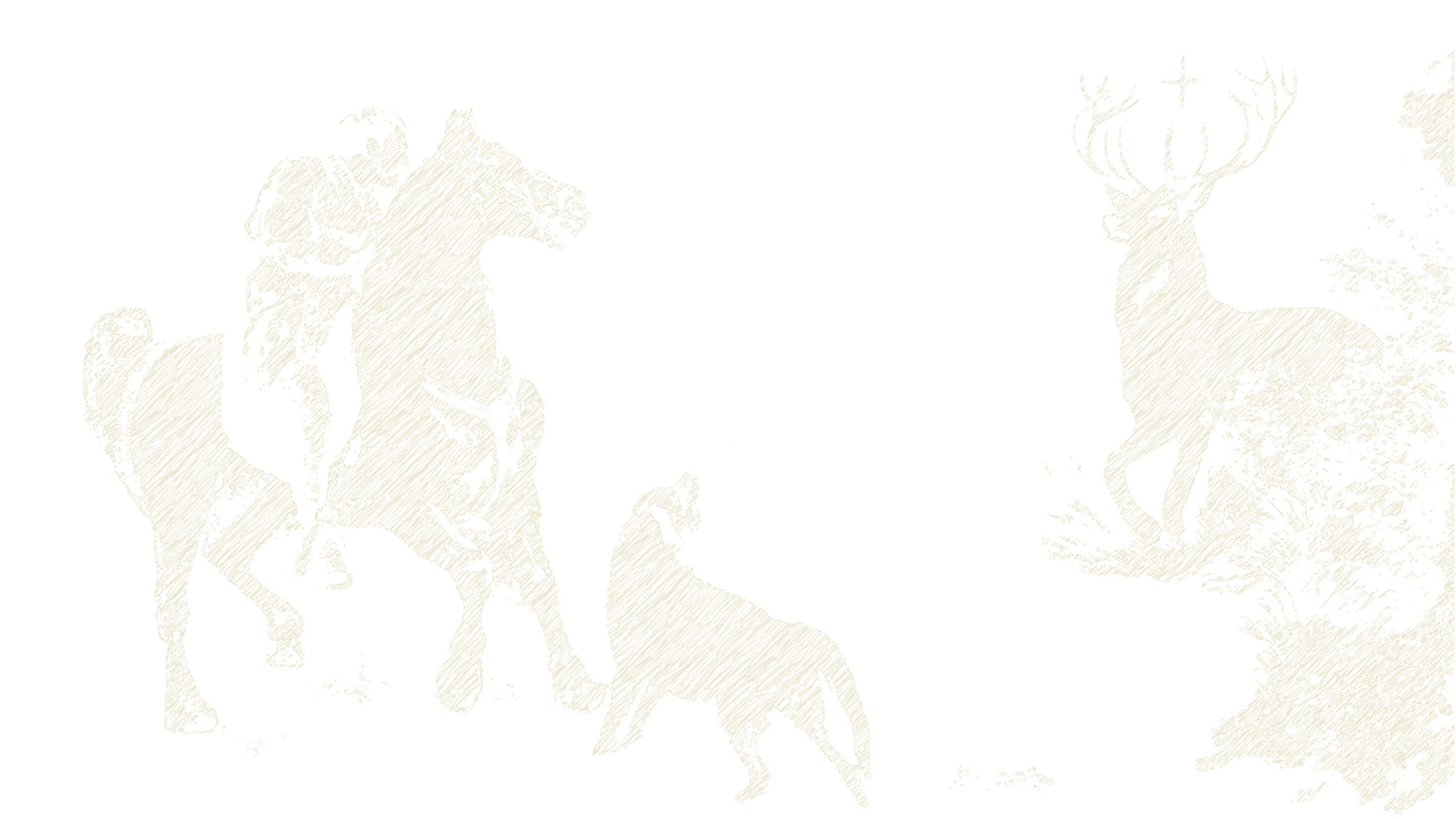 The legend
Hubertus & the stag
For centuries, people have told the legend of Hubertus, who was born around 657 AD and lived in what is now France. Hubertus was a passionate hunter. But he was also reckless and didn't always respect the rules of the chase.
One day, as Hubertus was out hunting, a giant white stag appeared with a glowing crucifix between his antlers. Hubertus took the beast to be a sign. He vowed to change his ways and became a devout missionary of the church.
Hubertus is still regarded as the patron saint of hunters.